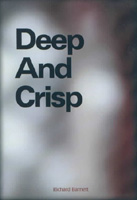 Click Image to Enlarge
Paperback, 47 pp., WinePress Publishing; © 2000,
ISBN 1-57921-260-3; $5.95 plus $1.50 for postage and handling. Discounts for multiple copies.
Here's a Christmas book to treasure, full of crisp poems of reflection and deep tales about the most wondrous night in history. Priceless for reading to your grandchildren, yet modestly priced for thoughtful gifts to family and friends.
CONTENTS: