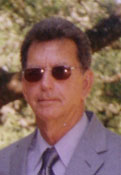 About the Author: Rob Mixon
Rob Mixon is an Adjunct Professor at Miami-Dade College. He also teaches flying. His book, The Art of Broomstick Flying incorporates basic flight instruction techniques and aviation poetry.

Rob has a Bachelors Degree in Education, Masters in Counseling, with a Diploma in Life Coaching, and is a Certified Grief Specialist. The Holy Spirit became evident to Rob through his work in seven correctional institutions, working for the University of Florida, and his work as a Flight Instructor. He believes that self-actualization, and truth, is found and accomplished through the Holy Sprit, and love of Jesus Christ, and that there is no such thing as failure...These are ideas that often go unrecognized in abusive relationships! (www.dreamweaverlifestrategies.com).