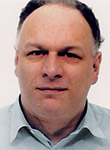 About the Author: David John
I was brought up near Oxford, England, and became a Christian at age 16. I turned away from the church soon after, but was brought back by a friend: I was then able to continue to share my love of music by playing the organ. At 25 I had a nervous illness, which, by God's grace, has become more manageable over the years, and He has turned it to  blessing.
In 1983 I received a Word from God from a speaker at a "Spring Harvest" meeting: "...when you pray, My armies will move, and millions and millions will be delivered and swept into the family of God!" I pray that prayer regularly.
After marrying Gillian in 1991, we have experienced God working in our marriage, and in music, poetry and support for prisoners and those who suffer. The poetry has been much blessed of the Lord, particularly the sonnets. My aim is to give glory to Him, without Whose great mercy I would not be here, and to share His gifts.
I am only His unworthy servant, so if a poem speaks to you, please just kneel down and give the Lord Jesus all your burdens, guilt, agony, and sorrow. He loves you so much that He died for you, and will accept you JUST AS YOU ARE! Because that's who he loves -YOU! He will begin to work in your life; He will be your Friend, and in doing your best for Him, your spirit will shine with His endless love, which, when your life on earth is done, will bring you safely to His Beautiful Land, where there is no more pain, and He is the Light! Alleluia!